Kimberly Im, MD
Breast Imaging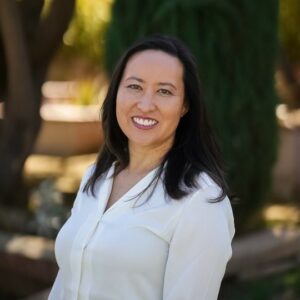 Education
Medical School: Loma Linda University School of Medicine – Loma Linda, CA
Internship
General Surgery, Loma Linda University Medical Center – Loma Linda, CA
Residency
Diagnostic Radiology: Loma Linda University Medical Center – Loma Linda, CA
Fellowship
Breast Imaging/Body MRI: Loma Linda University Medical Center – Loma Linda, CA
Board Certification
American Board of Radiology
Publications & Presentations
Evaluation of the incidence of nephrogenic systemic fibrosis in patients with moderate renal insufficiency administered gadobenate dimeglumine for MRI, Clinical Radiology (2009) 64, 706-713
Poster Presentation, 1999 Cell surface carbohydrates modify metastasis by Kimberly Izvernari and Ryan Lauer sponsored by Dr. James R Wilson. Presented at Southern California Council of Undergraduate research at Loyola Marymount University.
Personal Interests
Dr. Im is a mother of 2 active boys. She enjoys getting to know her patients, traveling, eating delicious food, outreach and activities in her faith community.