Joon Kim, MD
Musculoskeletal Radiology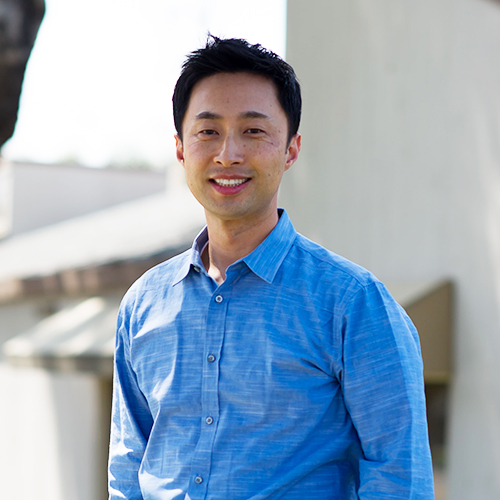 Education
Medical School: Georgetown University School of Medicine – Washington, DC
Internship
Kern Medical Center – Bakersfield, CA
Residency
Diagnostic Radiology: UCLA Medical Center – Chief Resident & Outstanding Graduating Senior Resident – Los Angeles, CA
Fellowship
Musculoskeletal Radiology Fellowship: UCLA Medical Center – Chief Fellow – Los Angeles, CA
Nuclear Medicine and PET/CT Training: UCLA Medical Center – Los Angeles, CA
Board Certification
American Board of Radiology
Publications & Presentations
Spies JB, Ascher AS, Roth AR, Kim J, Levy EB, Gomez – Jorge J. "Uterine Artery Embolization: an effective non-surgical therapy for leiomyomata." Obstetrics and Gynecology, 2001; 98:29-34.
Kim J, Ruff M, Karwatowska-Prokopczuk E, Hunt L, Ji H, Pert CB, Zukowska-Grojec Z. "HIV envelope protein gp120 induces neuropeptide Y receptor-mediated proliferation of vascular smooth muscle cells: relevance to AIDS cardiovascular pathogenesis." Regulatory Peptides, Sept 25,1998; 75-76:201-5.
Meng TC, Aley SB, Svard SG, Smith MW, Huang B, Kim J, Gillin FD. "Immunolocalization and sequence of caltractin/centrin from the early branching eukaryote Giardia lamblia." Molecular Biochemical Parasitology, July 1996: 79(1): 103-8.
Kim T, Kim J, Kim S. "Extended-release formulation of morphine for subcutaneous administration." Cancer Chemotherapy and Pharmacology, July 1993; 33(3): 187-90.
Kim J, Spies JB, Zorn JG, Roth AR, Walsh SM. Use of the SF-12 Health Survey for General Health Status Assessment after Uterine Fibroid Embolization. Poster Session, March 2000, SCVIR 25

th

Annual Meeting (San Diego, CA).
Kim J, Karwatowska-Prokopczuk E, Ji H, Movefagh S, Wesely L, Zukowska-Grojec Z. "Multiple receptors and protease activity determine NPY growth factor and chemotactic actions." Poster Session, Nov 1997, American Heart Association 70

th

Scientific Session (Orlando, FL).
Kim J, Karwatowska-Prokopczuk E, Yoo P, Hunt L, Pert C, Ruff M, Zukowska-Grojec Z. "Mitogenic Activity of HIV protein, gp120, on vascular smooth muscle cells and interactions with NPY." Poster Session, April 1997, Biomedicine '97 (Washington, DC).
Aley SB, Meng TC, Que X, Das S, McCaffery JM, Kim J, Harwood J, Reiner DS, Smith MW, Gillin FD. "Protein Disulfide Isomerase homologues in Giardia lamblia." Abstract, 1995, Molecular Parasitology Meeting.
Personal Interests
In his spare time, Dr. Kim enjoys watching and participating in sports, listening to a variety of music, web design, and the art of photography. He recently regained interest in snowboarding and skiing.